Welcome back to 5 Thrive, 5 to Dive. In this weekly write-up, we try to predict which players will outperform their weekly FantasyPros rank (Thrives) and those who will underperform (Dives). This isn't a start-sit piece. It's simply telling you who has a chance to do what this week. It was a weird week for us. Lots of decent calls and lots of not so decent calls. For the sake of honesty, my Thrives and Dives last week were the following with their ranks going into the week and weekly finishes:
Thrives
Baker Mayfield – FantasyPros Week 10 Rank: 17   Actual Finish: 5   Result: WIN
Aaron Jones –  FantasyPros Week 10 Rank: 17   Actual Finish: 5   Result: WIN
Ito Smith – FantasyPros Week 10 Rank: 31   Actual Finish: 51   Result: LOSS
Josh Gordon – FantasyPros Week 10 Rank: 16   Actual Finish: 26  Result: LOSS
Amari Cooper – FantasyPros Week 10 Rank: 34   Actual Finish: 28   Result: WIN
Dives
Russell Wilson – FantasyPros Week 10 Rank: 12  Actual Finish: 4  Result: LOSS
Zeke Elliott – FantasyPros Week 10 Rank: 9   Actual Finish: 4  Result: LOSS
Joe Mixon – FantasyPros Week 10 Rank: 10  Actual Finish: 25  Result: WIN
Marvin Jones Jr. – FantasyPros Week 10 Rank: 17   Actual Finish: 37   Result: WIN
T.Y. Hilton – FantasyPros Week 10 Rank: 21  Actual Finish: 30  Result: WIN
6-4 is a good week. But that was a bit of a rollercoaster to get there. Some will be happy, some won't. Let's get to it this week.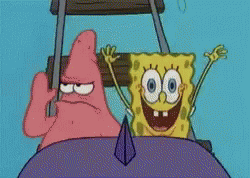 Thrives
Deshaun Watson, QB Houston Texans (FantasyPros Week 11 Rank: 10)
I'm feeling optimistic about my dear Watson this week on the road against the R-words. Watson is coming off of a bye that he desperately needed to continue to get healthier and hopefully regain the cheat code that he has with his rushing ability. And even if he doesn't start running more, he should be just fine through the air this week. Washington has been getting lit up like a Christmas tree the last few weeks through the air and have allowed a 67% catch rate. Also, if you're afraid of a potential Josh Norman-DeAndre Hopkins shadow, you're dumb. I like the former Clemson star to finish above his ranking this week.
Alex Collins, RB Baltimore Ravens (FantasyPros Week 11 Rank: 20)
It's never a great feeling to be optimistic about anyone on the Ravens' offense, but when you're going against the Bengals defense, well it's time to be open to it. Cincinnati has been absolutely getting gashed on the ground lately allowing the most fantasy points to the RB position in the last 4 weeks. They've given up 5 yards per carry this season and are such a poorly run organization that they thought it was a good idea to rehire Hue Jackson as a coach. I know that has nothing to do with fantasy, but what the fuck? A nutless monkey could do a better job than him. The Ravens could and should look to establish the run early and often in a game that could feature Lamar Jackson. Fire up Mr. Collins.
Peyton Barber, RB Tampa Bay Buccaneers (FantasyPros Week 11 Rank: 29)
This isn't sexy. Actually, it's quite the opposite. Barber has had plenty of opportunities this year to shine for the Bucs but has been pretty meh. But, he continues to get work and that counts for something in a good offense going against a defense that has been getting ripped up on the ground since trading Snacks Harrison. If you watched any of the Monday Night game, number 1, bless your heart. Number 2, you know exactly what I'm talking about. New York let Matt I'm Broken Breida run all over them. Barber finishes as a RB2 this week.
Alshon Jeffery, WR Philadelphia Eagles (FantasyPros Week 11 Rank: 18)
Well matchups don't get much better than this for a stud WR. Alshon Stroke the Furry Wall Jeffery and the Eagles travel to New Orleans this Sunday to take on the Saints and their secondary that has surrendered the most fantasy points per game to WRs this season. The Saints also allow a 70% catch rate and could have their hands full this weekend against Carson Wentz and Co. Jeffery figures to be lined up against Eli Apple for a lot of the day unless Marshon Lattimore shadows him. And if he's going against Apple, he's going to eat him alive. This game has major shootout potential and I think Jeffery finds his way as a Top 12 WR this week.
Sterling Shepard, WR New York Giants (FantasyPros Week 11 Rank: 28)
The Bucs-Giants game could be a shootout with QBs like Ryan Fitzpatrick and Eli Manning involved. What a wild sentence and reality that is. But that just speaks to the ineptitude of these defenses. Sterling Shepard's Pie has an absolutely gorgeous matchup this Sunday going against whatever ghost/Cornerback that Tampa trots out in the slot. Tampa gives up a 73% catch rate and 291 yards/game through the air. Shepard is a great weapon for Eli Dumbface. Shepard sneaks his way into WR2 status this weekend.
Dives
Disclaimer: The Dives will be short write-ups. This week has been absolutely brutal and busy for me. But here we go.
Mitchell Trubisky, QB Chicago Bears (FantasyPros Week 11 Rank: 12)
This call scares me and I never thought that I'd be afraid of Mitchell the Bitchell Trubisky. But he's been awesome this year as a fantasy QB. His rushing ability keeps him in consideration every week and is improving as a passer. His weapons are explosive and Matt Nagy is a great play caller. But this week he takes on the Vikings and their defense coming off of a bye. The Vikings don't surrender a high catch % and have the LBs to potentially spy on Trubisky and limit his rushing ability. I don't think he finishes as a QB1.
Melvin Gordon, RB Los Angeles Chargers (FantasyPros Week 11 Rank: 2)
Melvin Gordon as a Dive? Man, I'm an idiot. I can't wait until he just fries me this week but I don't think he'll finish as RB2 this week for some reason. The Broncos are off of their bye and should have been able to gameplan for one of the game's best RBs. The Broncos have given up 2 200 yard games to RBs this year but other than that, they've been pretty decent against the run. And it's no fun to say guys down low will be Dives. It's fun to get crazy so fuck it.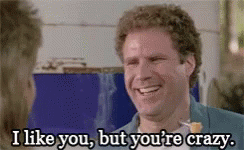 Tevin Coleman, RB Atlanta Falcons (FantasyPros Week 11 Rank: 11)
This rank is partially in spite of last week when I had Coleman as a Thrive against the Browns and he and the Falcons decided to shit the bed in Cleveland. Atlanta is at home and are generally better in that dome of theirs but the Cowboys defense is legit. They are terrific against the run and should be able to slow the Falcons rushing attack on Sunday. Plus, Matt Ryan is playing at a very high level and Dallas can be attacked through the air. I think the Falcons will look to the air on Sunday more than trying to establish the run.
Antonio Brown, WR Pittsburgh Steelers (FantasyPros Week 11 Rank: 6)
He smoked this team in the playoffs and I hope he does it again on Sunday to loudmouth Jalen Ramsey. But, I also have to be realistic and not biased because I'm a Steelers fan. Jalen Ramsey is a great corner and the Jags could get AJ Bouye back. That would be a big boost to a defense that's looked lost at times this year after being dominant last year. The Steelers have a ton of weapons and Ben shouldn't feel a need to force it to his number 1 target and I don't think that he will. AB might finish as a WR1 still but 6 feels very high.
Emmanuel Sanders, WR Denver Broncos (FantasyPros Week 11 Rank: 15)
Desmond King is the second rated Cornerback according to ProFootballFocus. If you don't know who Desmond King is, he plays Corner for the Chargers. He also primarily plays the slot, which is where Emmanuel Sanders runs the majority of his routes out of. Sanders has been terrific this year but this matchup scares me a bit. Case Keenum isn't a great QB and could be under siege from the Chargers pass rush which could force some poor decisions. Sanders' talent is hard to deny and you're not benching him, but King could be lined up across from him often. That's enough to make me feel like he won't finish in the Top 15.
Thanks for reading!