Welcome back to 5 Thrive, 5 to Dive. In this weekly write-up, we try to predict which players will outperform their weekly FantasyPros rank (Thrives) and those who will underperform (Dives). This isn't a start-sit piece. It's simply telling you who has a chance to do what this week. After a great few weeks, we returned to Earth in Week 9 with a shit sandwich. For the sake of honesty, my Thrives and Dives last week were the following with their ranks going into the week and weekly finishes:
Thrives
Alex Smith – FantasyPros Week 9 Rank: 17   Actual Finish: 15   Result: PUSH
Lamar Miller –  FantasyPros Week 9 Rank: 15   Actual Finish: 37   Result: LOSS
Isaiah Crowell – FantasyPros Week 9 Rank: 27   Actual Finish: 26   Result: PUSH
Robert Woods – FantasyPros Week 9 Rank: 9   Actual Finish: 20  Result: LOSS
DJ Moore – FantasyPros Week 9 Rank: 27   Actual Finish: 54   Result: LOSS
Dives
Mitchell Trubisky – FantasyPros Week 9 Rank: 12  Actual Finish: 21  Result: WIN
James Conner – FantasyPros Week 9 Rank: 8   Actual Finish: 4  Result: LOSS
Tevin Coleman – FantasyPros Week 9 Rank: 20  Actual Finish: 6  Result: LOSS
Davante Adams – FantasyPros Week 9 Rank: 5   Actual Finish: 16   Result: WIN
Marvin Jones Jr. – FantasyPros Week 9 Rank: 19  Actual Finish: 25  Result: WIN
That was bad. 3-5-2 isn't ideal. But I trust the process. The process just happened to bend me over the barrel and show me the 50 states this week. Let's get back to it in Week 10.
Thrives
Baker Mayfield, QB Cleveland Browns (FantasyPros Week 10 Rank: 17)
I should give an award to Baker Mayfield for showing up the most in this article. This has to be the third or fourth time that he's found his way on the "Thrives" list. This week, Mayfield takes on the Falcons who have struggled mightily against the pass. Atlanta has given up the 3rd most fantasy points to QBs the last 4 weeks and have surrendered a catch rate of 70% this season which is 4th highest in the league. Their defense #sucksbutts without Deion Jones and Keanu Neal (although Jones is close to returning for you IDP guys). Mayfield hasn't been terrible in his rookie season and the Browns are letting him throw it a shit-ton. In his 6 starts, he's had 40 or more passing attempts in 4 of them and in the other 2, he had 36 and 34. So, you're gonna have volume and this week's game against the Dirty Birds could see him having to throw it a lot again with the Brownies potentially playing catch-up to the Falcons high-flying offense. Hey, Falcons fly. Mayfield's primary weapons have good matchups with their counterparts. I think the former Heisman winner can shake and bake his way into the Top 12 this week.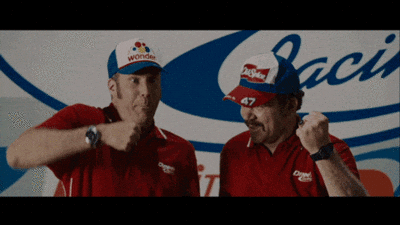 Aaron Jones, RB Green Bay Packers (FantasyPros Week 10 Rank: 17)
I don't bet a whole lot on football. But, if I did, I would bet on the Packers to go scorched earth motherfucker on the Dolphins this week. It just feels like one of those weeks were Rodgers and the Packers are committed to destroying who's opposing them. And that's going to benefit A A Ron at home against Miami. The Fins have been gutted on the ground this year, giving up 136 yards/game with their relatively weak front 7. Jones' fumble last week is concerning because we all have seen how dumb Mike McCarthy is and the fact that he has a hard-on for literal human bowling ball Jamaal Williams. But, Jones is the most talented back there and has been very productive with his touches this year, and ranks as the 4th most efficient RB with his carries according to NFL NextGenStats. With Aaron Rodgers as his QB, Jones has only faced an 8-man front on 8% of his carries, so there should be some lanes for him on Sunday to roll. He's already ranked as a mid RB2, but I think the talented second-year RB could find his way as an RB1 this Sunday.
Ito Smith, RB Atlanta Falcons (FantasyPros Week 10 Rank: 31)
I love this Falcons-Browns game this week. To me, it has sneaky shootout potential filled with an abundance of fantasy goodness. The majority of offensive players in this game, and especially with the Falcons, should be in fantasy consideration. And that absolutely includes the rookie RB from Southern Miss, Judge Ito Smith. I know that Tevin Coleman is coming off a great performance on the road against the Redskins where he made me look like a dipshit for having him on last week's "Dives" list and he should have a nice game again on Sunday against the Browns. But, that doesn't mean Smith can't either. Besides Myles Garrett, there really isn't anything intimidating about Cleveland's front 7. They've given up 139 yards/game on the ground this season and lost their middle linebackers to injuries the last few weeks. The thing that I love most about Smith though is his usage in the Red Zone. On the season, Smith has 15 carries inside the 20 to Coleman's 8. Atlanta trusts him in the money area and I think you can too. Ito Elito could end up as a low-end RB2 this week.
Josh Gordon, WR New England Patriots (FantasyPros Week 10 Rank: 16)
To quote a commenter from a few weeks back, "FLASH HYPE LFG!!!!" Maybe it's not a sexy call after Gordon blew up on Sunday Night in primetime to make Gordon a "Thrive" but IDGAF! Sexy doesn't matter. Well, that's not entirely true. Speaking of sexy, Tom Brady trusts the former Brown and has continued to throw him contested jump balls down the field that the talented WR can go up and get. Gordon's aDOT (Average Depth of Target) is 14.4. So TB12 trusts him enough to give him a chance on those 50/50 throws which is very significant. And this week, Flash gets to take on the Titans, who have given up the 5th most fantasy points to WRs in the last 4 weeks. Malcolm Butler has been shit for the Titans this season and the Pats could and should look to target him often. Bad news for Butler, he should be seeing the beast that is Josh Gordon lining up across from him for a large majority of the snaps. If I were him, I'd be pissing my pants every time I see Gordon. Flash finishes as a WR1 this week. Let's get a quick look at Butler's pants on Sunday and Flash's reaction:
Amari Cooper, WR Dallas Cowboys (FantasyPros Week 10 Rank: 34)
I just can't quit you, Amari. I hope you guys listen to the Fantasy Footballers Podcast because this week, their description of Cooper and not being able to give up on him was perfect. Give it a listen. Cooper has a pretty nice matchup this week in his second game for "America's Team" when they travel to take on their division-rival Philadelphia. The Eagles starting corners haven't been great this year and they could be without Jalen Mills on Sunday Night Football. In his Cowboys' debut on Monday, Cooper had 8 targets and hauled in 5 of them for 58 yards and a TD. I expect Dallas to continue to force-feed him the ball in this juicy spot. The Eagles will probably focus on shutting down Zeke and the Cowboys' run game which could be good for Cooper. Philly has given up the 5th most fantasy points a game to WRs this season despite not playing a truly premier talent at the position for the last couple of weeks. I do think Cooper is a great talent. He is a beast at creating separation. As long as Dak ain't whack on Sunday, Cooper should easily outproduce his ranking this week.
Dives
Russell Wilson, QB Seattle Seahawks (FantasyPros Week 10 Rank: 12)
My preseason call of Wilson finishing as QB2 isn't looking too good. Thanks, Brian Schottenheimer. Under their new OC, the Seahawks just aren't passing enough to let Russ be Russ. This season, Wilson ranks 25th in dropbacks and 26th in pass attempts. Yuck. They aren't even throwing enough to make their talented QB trustworthy as a fantasy starter. Last week was the first time since Week 2 that he had 30 or more pass attempts in a game. Week 2! To make things worse, Russ isn't using his built-in cheat code of rushing ability either. He only has 13 carries on the season. Why would you not want Wilson to be himself? What kind of offense is that? It's gross. And I know that the matchup looks nice against the Rams and their struggling secondary but I'm not convinced that it's as appealing as most do. LA should be able to get pressure up the middle against the Seahawks and the QBs that have played well against the Rams are the likes of Kirk Cousins, Aaron Rodgers and Drew Brees. Those guys are pretty damn good and in explosive offenses. The Seahawks are not what I would call explosive except in the fact that the way they use Wilson gives me explosive diarrhea. Russ Buss doesn't finish in the Top 12 this week.
Zeke Elliott, RB Dallas Cowboys (FantasyPros Week 10 Rank: 9)
I don't know how Cowboys fans do it. How do you watch this offense every single week and not want to throw something at the TV? Half of my house would be torn apart if I had to watch them every week. People sitting at home know what they're gonna do on offense. Hey Scott Linehan and Jason Garrett, maybe try a pass on 1st down every now and then? It could help your offense. I expect the Eagles and their excellent rushing defense to force the Cowboys to the air. Philly only allows 84 rushing yards/game which is second fewest in the league and have given up the 2nd fewest fantasy points/game to the position on the season. Their front 7 is nasty. The Cowboys O-line could be in for a long night. Tyron Smith and Zack Martin are terrific players up front, but the other 3 that join them have been hit or miss this season, which could force Zeke to have to create a lot of yards on his own. It's going to be difficult for Elliott to crack the Top 10-15 this week.
Joe Mixon, RB Cincinnati Bengals (FantasyPros Week 10 Rank: 10)
I mentioned above how the Eagles are 2nd against the run. The only team above them? The Saints. Joe Mixon and the AJ Green-less Bengals could be in for a rough game this Sunday when they host New Orleans. I can't pretend to know for sure what Cincy will do on offense without Green. But, I can hazard an educated guess, a hypothesis if you will, that they won't be nearly as explosive as they have been. Without the threat of one of the best WR's in the game, the Saints will be able to turn their attention to Mixon and shutting down the rushing attack for the Bengals. New Orleans has done an excellent job at limiting the opposite team's RBs on the season both on the ground and in the air. They showed last week that they can at least slow down Todd Gurley a little. Another big issue that I have with Mixon and the Bengals is that they don't throw it to him enough. He hasn't caught nearly as many passes as his skillset dictates that he should. It wouldn't kill them to mix in (haha, Mixon) a designed pass to him every now and then. Gameflow could also be against the talented RB from Oklahoma this week.
Marvin Jones Jr. WR Detroit Lions (FantasyPros Week 10 Rank: 17)
Marvin Jones Jr. finds his way on the "Dives" in back to back weeks. The Detroit offense looked absolutely brutal and clueless last week in Minnesota in their first game without Golden Tate. Jones did lead the way in receiving for the team, but it still wasn't enough to warrant a fantasy start or his ranking. The same could be in store for him this Sunday when the Lions travel to Chicago to take on the Bears. Detroit's O-line and Matt Stafford performed well below average against a great Vikings' pass rush in Week 9 and this week, they'll face another stout rush with the Bears getting Khalil Mack back from injury. Stafford having to face pressure means that he has to get rid of the ball quickly. This doesn't benefit Jones' skillset. He's more of a big-play type of receiver and those guys need time to get downfield. If Stafford is constantly under duress, he potentially won't be able to to air it out to Starvin' Marvin. Jones is too much of a boom/bust kind of player for me to trust this week.
T.Y. Hilton, WR Indianapolis Colts (FantasyPros Week 10 Rank: 21)
If there's one call on this list that I'm alright with blowing up in my face, it's this one. Hilton and the Colts return from their bye on Sunday to take on the Jaguars and their number 1 ranked pass defense. AJ Bouye could miss Sunday which does give Hilton a slight boost, but if Bouye does indeed not suit-up, I think it's safe to expect the most arrogant and confident player in the league Jalen Ramsey to shadow him. Ramsey hasn't been great despite all his shit-talk before the season, but he's better than he's played and the Jags will need him to be the lockdown guy that he's known to be for them to get a much needed victory on Sunday.  Hilton also hasn't been creating a ton of separation this year, which means that he's being forced to make contested catches. Contested catches aren't a great way to live for a 5'9 wideout. Deep down, I kind of hope Hilton smokes Ramsey for a long TD so that dude will shut the fuck up about other teams' quarterbacks and players. I mean, he knows his QB is Blake Bortles, right?
Thanks for reading! Follow me on Twitter @HankDoesFantasy