Welcome back to 5 Thrive, 5 to Dive. In this weekly write-up, we try to predict which players will outperform their weekly FantasyPros rank (Thrives) and those who will underperform (Dives). This isn't a start-sit piece. It's simply telling you who has a chance to do what this week. For the sake of honesty, my Thrives and Dives last week were the following with their ranks going into the week and weekly finishes:
Thrives
Matt Stafford – FantasyPros Week 8 Rank: 15   Actual Finish: 15   Result: PUSH
David Johnson –  FantasyPros Week 8 Rank: 8   Actual Finish: 25   Result: LOSS
Chris Carson – FantasyPros Week 8 Rank: 20   Actual Finish: 10   Result: WIN
Tyler Boyd – FantasyPros Week 8 Rank: 18   Actual Finish: 4  Result: WIN
Jordy Nelson – FantasyPros Week 8 Rank: 33   Actual Finish: 84   Result: YIKES
Dives
Drew Brees – FantasyPros Week 8 Rank: 8  Actual Finish: 30  Result: WIN
Saquon Barkley – FantasyPros Week 8 Rank: 3   Actual Finish: 17  Result: WIN
Latavius Murray – FantasyPros Week 8 Rank: 19  Actual Finish: 13  Result: LOSS
Jarvis Landry – FantasyPros Week 8 Rank: 15   Actual Finish: 43   Result: WIN
Josh Gordon – FantasyPros Week 8 Rank: 24  Actual Finish: 51  Result: WIN
So, not too bad of a week besides Jordy Nelson disappearing for the Raiders. We'll take a 6-3-1 week. Let's keep this train rolling this week.
Thrives
Alex Smith, QB Washington Redskins (FantasyPros Week 9 Rank: 17)
Yeah, this one doesn't feel that great to be honest. But, there are a lot of reasons to like Alex Smith this week at home against the Falcons. First off, as most of you are aware,  Atlanta's defense is an absolute dumpster fire since Deion Jones and Keanu Neal went down with injuries. They #suckbutts. They're giving up the 2nd most fantasy points against the QB and over 300 yards passing/game. They allow a 71% catch rate on pass attempts which ranks 3rd highest in the league. They gave up over 300 yards passing against Eli Dumbface Manning. Have I mentioned they #suckbutts? Smith doesn't do a ton that will tickle your fancy as a fantasy QB but he is a very good intermediate passer and that's where his primary weapon Jordan Reed will be operating. I expect Atlanta to sell out to stop the run and make Smith beat them. For the sake of my call, let's hope that he's able to do so. Smith finishes as a high end QB2 or low end QB1 this week. (Vomits uncontrollably).
Isaiah Crowell, RB New York Jets (FantasyPros Week 9 Rank: 27)
Another "Thrive," another yuck call for me. But, I like Crowell this week. The Jets will be heading to Miami to take on the Dolphins and their defense that allows 143 yards/game. That's a lot. Like a shit ton. Since his 219 yard holy shit performance against the Broncos, the Crow has been stuck in the mud, only rushing for 94 yards on 37 carries the last 3 weeks. In those games though, he's faced some pretty good run D's in Minnesota, Chicago and an underrated unit that the Colts present. The Dolphins aren't these teams. And the Jets will want to stay grounded (get it?) to help protect rookie QB Sam Darnold on the road. Crowell has had a lot of games in his career that has disappointed his owners, this week won't be one. The Golden Crow (thanks Harris Football) will finish this week at least as an RB2 with more upside potential.
Lamar Miller, RB Houston Texans (FantasyPros Week 9 Rank: 15)
It's Miller Time again. Lamar Miller enters Week 9 against the Broncos with back to back 100 yard rushing games and the Texans should look to ride this noble steed again this week. Denver has a ferocious pass rush with rookie Bradley Chubb and All-Pro/weird Old Spice commercial star Von Miller. What's the best way to slow that pass rush down and protect the QB, my dear Watson you might ask? Run the football. And this is a perfect team to put that gameplan into effect. The Broncos have allowed the 6th most rushing yards/game and 5.1 yards per carry. So yeah, they ain't good against the run. Lamar has been very efficient with his carries this year and has the 5th most Red Zone carries in the league. Alfred "you're my boy" Blue isn't a threat to his workload. I like Miller this week. 
Robert Woods, WR Los Angeles Rams (FantasyPros Week 9 Rank: 9)
Bobby to the Woods! Considering Woods is ranked 9th this week, putting him as a "Thrive" means that he'll need to finish in the Top 5 probably to make this call worth it. But, he's gonna do it. I know that Cooper Kupp might return this week, but I expect man-genius/male model Sean Mcvay to ease him back into the lineup. And if that's the case, Woods should play the majority of his snaps out of the slot. And if that's the case, he is going to eat the ass out of the Saints defense. PJ Williams is the Saints nickel corner. He's one of the lowest graded corners according to Pro Football Focus and has been taken to the woodshed this year. Don't get distracted by the early Christmas gift Kirk Cousins gave him last week on the pick 6. This dude ain't good enough to hang with someone like Woods. And even if he isn't guarded by Williams, the Saints have struggled against WRs this year, giving up the 8th most fantasy points per game. This one could be a shootout. I love me some Bobby Woods.
D.J, Moore, WR Carolina Panthers (FantasyPros Week 9 Rank: 27)
He plays the Buccaneers. Play him. Play him. Play him.
Alright, I should probably say some other things. Who wants some Moore? We want some Moore! This rookie is going to feast on Sunday going against a secondary that apparently thinks their job is to let the other team catch the ball. Tampa is a fantasy player's wet dream. Seriously. If your guys played this defense every week, you'd die a happy man. Add all of this onto the fact that the rookie out of Maryland's snap counts have been growing by the week and is obviously an explosive weapon that the Panthers want to get involved. Norv Turner isn't an idiot. He might suck as a head coach, but as an OC, he's spectacular. He's going to find ways to get the ball to this playmaker and let him go. Moore has high end WR2 upside this week if the cards fall his way.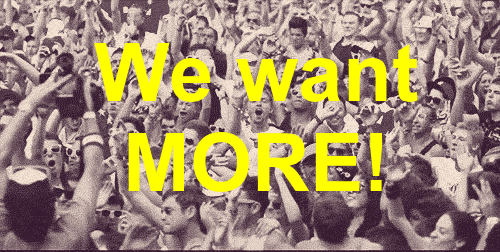 Dives
Mitchell Trubisky, QB Chicago Bears (FantasyPros Week 9 Rank: 12)
Mitchell the Bitchell has been on quite a roll lately, turning in one high scoring performance after another. Then why the hell is he on the "Dives" list this week? First of all, I think some of his performances were a bit fluky. He is not a great passer. At all. His inconsistency is remarkable. He can't hit the broadside of a barn. He struggles throwing downfield. He has graded out as the 41st most accurate passer in the league according to PFF. 41st! There's 32 teams. But, his rushing ability has kept him afloat. 10Gawd has the second most rushing yards this season amongst QB's. He's like White Vick out there. This week though he'll be traveling to Buffalo to take on the Bills who have given up the 4th fewest fantasy points to the position. Another potential negative for Trubisky is that his top target Allen Robinson might not play and even if he does, he'll be shadowed by TreDavious White. Trubisky also likes to take chances down the field, regularly throwing into tight coverage, which is a very risk-reward strategy. This isn't a great matchup. I don't think he finishes as a QB1.
James Conner, RB Pittsburgh Steelers (FantasyPros Week 9 Rank: 8)
This call pains me to make as a Steelers fan. James Conner has been a great story this season taking the place of dumbshit/moron/fuckhead/running back Le'Veon Bell. The Steelers haven't missed a beat with the second year back out of Pitt. He's proven that the Pittsburgh offense wasn't successful because of Le'Veon. And that dumb-dumb is going to end up wasting millions of dollars that he could've had. Alright, enough ranting about Bell. Conner draws a tough matchup against the Ravens this week, a team that held him in check to the tune of only 44 total yards on 12 touches. Baltimore's defense is tough against the RB position, giving up the 3rd fewest fantasy points per game in the last 4 weeks. I love Conner the player and everything he's done this season, but I don't love this spot for him.
Tevin Coleman, RB Atlanta Falcons (FantasyPros Week 9 Rank: 20)
I'm basically living by a rule that if a RB is playing the Redskins, they might end up on the "Dives" list. And I'm going to put Coleman on this list for the week. He hasn't exactly set the world on fire with his opportunities since Devonta Morgan Freeman went down with a long-term injury. The RB out of Indiana hasn't broken 60 yards rushing since Week 2 and has been very touchdown-dependent. And on top of all of this, rookie Ito Smith has been stealing more and more carries lately. He actually has double (14-7) the amount of red zone carries that Coleman does. If the Falcons are going to move the ball this week, it's going to have to be through the air. I'm calling Coleman to finish below RB2 rankings.
Davante Adams, WR Green Bay Packers (FantasyPros Week 9 Rank: 5)
WHAT THE FUCK AM I DOING? This call scares me. Adams has been balling out lately and plays with the most talented passer that the NFL has seen (no, he's not the GOAT). This game could also be a shootout. So why is a top 5 WR who plays with ARod on the "Dives?" If there's one thing that I know as a Steelers fan playing the Patriots over the years, other than I hate them because they always win, it's that Belichick will take away the other team's best weapon. Adams is definitely the most dangerous weapon Green Bay has going for them. Expect Stephon Gilmore, who is PFF's 4th highest graded CB this season, to shadow Adams. That is going to hurt his chances at a huge game. Randall Cobb and Geronimo Allison also returned from injury last week which cut into Adams' targets. This call is bold. Probably too bold. But where's the fun in making safe calls all the time? Let's get risky!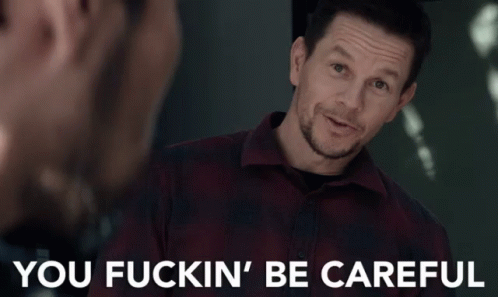 Marvin Jones Jr, WR Detroit Lions (FantasyPros Week 9 Rank: 19)
Starvin' Marvin had a huge game last week against a tough Seahawks pass defense going for over 100 yards and 2 TD's. And this week, the Lions traded Golden Taint, er, Tate which should open up more targets. But, here he is on the "Dives." Jones' average depth of target (aDOT) this season is over 15 yards. That means that he's pretty big play dependent and he really has been for most of his career. Those aren't the type of WR's you can really trust from week to week. And when he is targeted, he's not creating much separation, which forces him to make an extremely difficult catch. That's not a way to live every game. And this week, he could be shadowed by Xavier Rhodes. And if he's not, the Vikings defense has given up the fewest fantasy points/game against WRs the last 4 weeks anyways. The arrow is pointing up for the remainder of the season for the talented wideout but I don't think he finishes near his ranking this week.
Thanks for reading. For more info and updates, check out my Twitter @HankDoesFantasy.