Normal contributor to this article Richard Lick unfortunately cannot write our Waiver Wire piece this week. I know why he can't, and I'll tell you that you should just assume that he's out making sweet love to those who need it. He's a generous man and lover and we'll miss him this week. I'll do my best to fill in for him. Let's get to the adds of the week for Week 9. I'll be looking at players who are 40% or less owned in Yahoo leagues.
QB
Ryan Fitzpatrick, Tampa Bay Bucanneers (7% Owned)
Here, we go again. Again. Fitzmagic is back baby! After a couple of weeks of watching Jameis Winston turn the ball over like he's JaMarcus Russell, Dirk Koetter has decided to go back to the bearded one at QB. He doesn't get a great matchup to come back to going to Carolina, but the way the Bucs are passing right now is too much to ignore. Despite playing 2 QB's this year, their team has set records for passing yards through the first 8 weeks of the season. Is it possible that we get the Ryan Fitzpatrick that we've seen his whole career? The one that forgets what team he plays for and is turnover prone? Yep. But it's also possible that we get Fitzmagic. And that's enough to take the risk on if you need a QB.
RB
Ito Smith, Atlanta Falcons (37% Owned)
This won't be a popular call but Smith should not be this available in leagues. The Falcons were on bye last week and Judge Ito didn't perform well in their Monday Night game against the Giants. But Smith is going to have a role on this Falcons offense that  should continue to put up points. With DeVonta Freeman out for basically the whole season, the rookie should continue splitting with Tevin Coleman. Coleman hasn't exactly set the world on fire in Freeman's absence and is a free agent at the end of the year. Atlanta should be looking to see what they have in the rookie RB.
Josh Adams, Philadelphia Eagles (1% Owned)
Owning a RB for the Eagles is a pure guessing game. Doug Pederson can't decide who he wants to feature and routinely goes with the hot hand. Having 3 backs there doesn't help matters either. But we're always looking for RB help on fantasy teams. So let's look to the rookie from Notre Dame, Josh Adams. On Sunday, Adams looked the best out of Philly's backs and could continue to be the lead back once the Eagles return from their bye. Against the Jags, Adams had 9 carries for 61 yards and looked better than Corey Clement and Wendell Smallwood. There's a chance that the Eagles trade for a RB, but if they don't, Adams could be the guy to roster for your team.
WR
D.J. Moore, Carolina Panthers (15% Owned)
Who wants some Moore? We want some Moore. And so should you and the Carolina Panthers. The first receiver taken in the most recent NFL Draft certainly made his opportunity count on Sunday. With Torrey Smith out with an injury, the rookie from Maryland made 5 catches on 6 targets for 90 yards and added some rushing yards as well. OC Norv Turner made it a point to get the ball in the hands of his young playmaker and should Moore keep the starting job once Smith gets healthy (he should), I see high-end WR3 value in the kid. The Panthers offense is clicking, Cam is playing at a high level and the Panthers have a nice schedule down the stretch. Go get Moore on your waiver wire.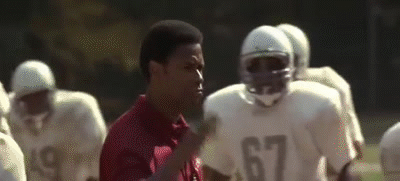 Courtland Sutton, Denver Broncos (10% Owned)
Other than Fitzmagic, this piece has been all about the rookies. We like young talent. And speaking of young talent, let's get to Courtland Sutton. The rookie out of SMU has been consistently making plays for the Broncos this season despite being 3rd in line for targets and the fact that Case Keenum is his QB. That guy is no bueno. And this is mostly a speculative call here. If Demaryius Thomas is traded, that will vault Sutton up in the pecking order for the receiving core in the Mile High city. And if that happens, Sutton's potential is just that, a Mile High. Go get him.
Thanks for reading! Be on the lookout for other articles coming out this week from funnyfantasyfiles.com