Welcome back to 5 Thrive, 5 to Dive. In this weekly write-up, we try to predict which players will outperform their weekly FantasyPros rank (Thrives) and those who will underperform (Dives). This isn't a start-sit piece. It's simply telling you who has a chance to do what this week. For the sake of honesty, my Thrives and Dives last week were the following with their finishes:
Thrives
Baker Mayfield – FantasyPros Week 7 Rank: 14   Actual Finish: 6   Result: WIN
Kerryon Johnson –  FantasyPros Week 7 Rank: 20   Actual Finish: 7   Result: WIN
Ito Smith – FantasyPros Week 7 Rank: 35   Actual Finish: 36   Result: LOSS
Josh Gordon – FantasyPros Week 7 Rank: 27   Actual Finish: 24  Result: PUSH
Chris Godwin – FantasyPros Week 7 Rank: 36   Actual Finish: 42   Result: LOSS
Dives
Cam Newton – FantasyPros Week 7 Rank: 4  Actual Finish: 3  Result: LOSS
Zeke Elliott – FantasyPros Week 7 Rank: 5   Actual Finish: 38  Result: WIN
Mark Ingram – FantasyPros Week 7 Rank: 15  Actual Finish: 39  Result: WIN
DeAndre Hopkins – FantasyPros Week 7 Rank: 6   Actual Finish: 21   Result: WIN
Kenny Golladay – FantasyPros Week 7 Rank: 17  Actual Finish: 60 Result: WIN
That's what we call a good week right there. Let's keep it rolling this week!
5 to Thrive
Matt Stafford, QB Detroit Lions (FantasyPros Week 8 Rank: 15)
The Lions return home off of a win in Miami to take on the Seahawks and a defense that's given up the fewest fantasy points per game to the Quarterback position. Those numbers are deceiving though. Here's the list of QBs they've played thus far: Keenum, Trubisky, Prescott, Rosen, Goff and Carr. So yeah, besides Jared Goff, the Seahawks D hasn't exactly gone up against a great passer. This week is going to pose a different obstacle to that defense. Stafford can sling it around the yard with the best of them. The Lions quick passing game is one of the best in the league when it's clicking and all 3 Wide Receivers have solid matchups with their counter part in the Seattle secondary. Matty S being listed as the 15th ranked QB for the week seems a bit too low. I like number 9 this week against Pete Carroll's defense.
David Johnson, RB Arizona Cardinals (FantasyPros Week 8 Rank: 8)
It's probably not good to celebrate another man's failures but… THANK GOD THE CARDINALS FIRED MIKE MCCOY! Ok, now that that's out of the way with, let's get to Mr. Johnson. Arizona gets a nice matchup to start Byron Leftwich's tenure as OC. Let's hope that he learned something from Bruce Bad Ass Arians (he says he has). Get David Johnson in space. When used properly, Johnson is one of the best RBs in the league. His pass catching ability is elite and we all know what he can do as a runner. San Francisco has allowed the 6th most fantasy points per game to the Running Back position in the last 4 weeks. The stars have aligned for DJ to get going and produce how we know he's capable. Now it's up to Arizona to use their Johnson properly.
Quick cut to Leftwich coming to save DJ's season: 
Chris Carson, RB Seattle Seahawks (FantasyPros Week 8 Rank: 20)
I won't lie, this call scares me. And it's not because I think Carson is bad. It's because I have no fucking clue what or who the Seahawks will use as their primary back. Total Request Live with Chris Carson has been the most productive RB so far this season but Pete Carroll loves messing with us, so who knows what will happen? I know the Lions traded for a man so large and good at stopping the run this week that he's referred to as "Snacks" and that's going to give them a boost stopping the run. What an awesome nickname for a mountain of a man. But is it going to be enough to drastically change it in one week? I'm not sure. The Lions have given up 5.2 yards per carry and have surrendered the 4th most fantasy points to RBs this season. And the Seahawks have taken their offense back to the 1990's with their penchant for running the ball. I'm not confident in it, but I think Carson has a chance to outperform his ranking this week. Revive TRL!
Tyler Boyd, WR Cincinnati Bengals (FantasyPros Week 8 Rank: 18)
If you're scared by Tyler Boyd's off game last week, you shouldn't be. The Red Rocket, err, Red Rifle couldn't hit water if he fell out of a boat and the Bengals were just outmatched against the Chiefs at Arrowhead. And this week, they get the perfect rebound game at home against a Bucs defense that just loves giving up passing yards and fantasy points to all offenses. Tampa's secondary has allowed the highest catch percentage and TDs to receivers all season and should continue to be very charitable to Cincy's offense this week. Boyd has done most of his damage from the slot this season and will get an absolutely delightful matchup against Bucs rookie CB M.J. Stewart. Expect the receiver out of Pitt to have a big outing this week in a game that has a very high point total and chances for lots of fantasy goodness.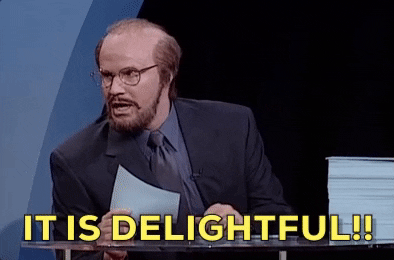 Jordy Nelson, WR Oakland Raiders (FantasyPros Week 8 Rank: 33)
Another call, another "yikes" moment for me. It's not sexy to say Jordy is gonna be good this week. In fact, it's the polar opposite. It does make me want to throw up a little bit. Like in my mouth. But, Oakland has to throw to someone outside, right? Maybe? No? Ok. Well, I think they do. And this matchup is a good one for the veteran receiver. Indy's corners have graded out very poorly according to Pro Football Focus and their defense as a whole hasn't been spectacular against the pass. Nelson has a 17% target share in Oakland's offense and game script should favor the Full Nelson this week. When Derek Carr isn't trying to do his best impression of Alex Smith (maybe he is Alex Smith, but worse) and dinking and dunking, David's younger brother trusts this WR. As long as he isn't traded by gametime Sunday, which with Jon Gruden is no guarantee, I don't mind Jordy as a play this week if you need him.
5 to Dive
Drew Brees, QB New Orleans Saints (FantasyPros Week 8 Rank: 8)
I hate betting against Drew Brees. I hate it, I hate it, I hate it. But, here I am, betting against Breesus. The Saints go on the road this week to take on the Vikings a week after pulling out a nice win against the Ravens on the road. Minnesota doesn't have great numbers against QBs this year in terms of fantasy points but those numbers are misleading. Other than Jared Goff, no one has really lit up the Vikings through the air. Josh Allen had a nice game because of rushing and Carson Wentz had a decent game against them because of garbage time and being in comeback mode, but other than that, Minnesota has been the defense that we all expected them to be. And on top of that, they get after the QB with the best of them and will be potentially getting back Everson Griffin this week. Add all of that with the fact that the Saints want to run the ball with their two-headed monster at RB, I don't think Brees finishes in the Top 10 this week.
Saquon Barkley, RB New York Giants (FantasyPros Week 8 Rank: 3)
Yep, here we go again. Another week, another edition of this article where Saquon finds himself on the Dives list. And it'll probably be another week where he'll shit on my grave and make me eat it. But hear me out before we go too crazy here. You know, like shitting on graves. The Giants are returning home this week to take on the Redskins who have been absolutely phenomenal against the run this year. They've allowed the 6th fewest fantasy points to the position and spent last week bottling up one of the best RBs in the league in Zeke Elliott. Their front 7 is legit. And at some point, a defense is going to totally sell out and make Captain Dumbface Eli beat them. New York's offensive line also ranks near the bottom of the league in run blocking and Saquon has spent the 7th most time behind the line of scrimmage this year of all RBs. That means that he's creating all the yards himself. And there's a chance he does it again this week, but one of these times, this call is going to hit. I don't hate Barkley. I love him and love watching him. I promise.   
Latavius Murray, RB Minnesota Vikings (FantasyPros Week 8 Rank: 19)
Another week, another game that Dalvin Cook will miss with his hamstring injury because NFL teams apparently can't figure out how to not rush guys back with soft tissue injuries. Turn your brains on please. And that means we get another week of Latavius Murray as the primary bellcow for the Minnesota offense. In Cook's absence, the former Raider has been productive enough to warrant RB2 value. In a game that could be very high scoring, I'm fading Murray. And I'm fading him for a couple of reasons. The first is that the Saints are very good against the run. They've allowed the fewest rushing yards per game and the 3rd fewest fantasy points on the season. The Vikings' Oline is also one of the lowest ranked units according to PFF. But, the biggest reason is probably this: the Vikings and Cousins are going to air it out. Minnesota has the 9th fewest rushing attempts on the season but have the 3rd most passing attempts. They're going to let it rip against the Saints, let's call suspect secondary. Murray doesn't finish in the Top 20 this week.
Jarvis Landry, WR Cleveland Browns (FantasyPros Week 8 Rank: 15)
You'd think in a game where the Browns will have to probably pass a lot, that I'd like Landry. And I do, but not to finish in the Top 15. The Steelers have to win this game and I think they'll do whatever they have to do on defense to do so. And that could mean Joe Haden potentially shadowing the quick slot WR. Haden has been very effective this season when he's shadowed the other teams top wideout and could have that role again this week against his former team. And even if he doesn't, Mike Hilton is a very capable slot corner. The Steelers pass rush wreaked havoc on the Browns in Week 1 and Baker Mayfield could be in for a long day if Cleveland doesn't do a better job protecting their QB. You're not benching Landry or any of these guys, but expectations need to be tempered this week.
Josh Gordon, WR New England Patriots (FantasyPros Week 8 Rank: 24)
I'm mad at myself with this call. I love flying high with this dude and he's been a Thrive of mine lately. And all it takes is one play for Josh Gordon to make me eat my words but there's a couple of reasons why Flash is on my Dives list this week. The biggest reason is that he's going to be shadowed by TreDavious White. White has quietly turned into one of the better corners in the league and has shadowed in games where they've taken on a great outside threat at WR. I expect him to shadow Gordon. Tom Brady has a growing trust in his recently acquired wideout, but that doesn't mean that he won't do what he's done his whole career and spread the ball around. Even if Gronk doesn't play, JG10 could be third in the Pats' pecking order behind Julian Edelman and James White. The Bills have also allowed the 2nd fewest fantasy points to Wide Receivers this season. I love Flash, and I'm starting him in any league that I have, but I'm not confident that he finishes as a WR2 this week.
Side note, picking Dives for WRs is so damn hard.
Thanks for reading!